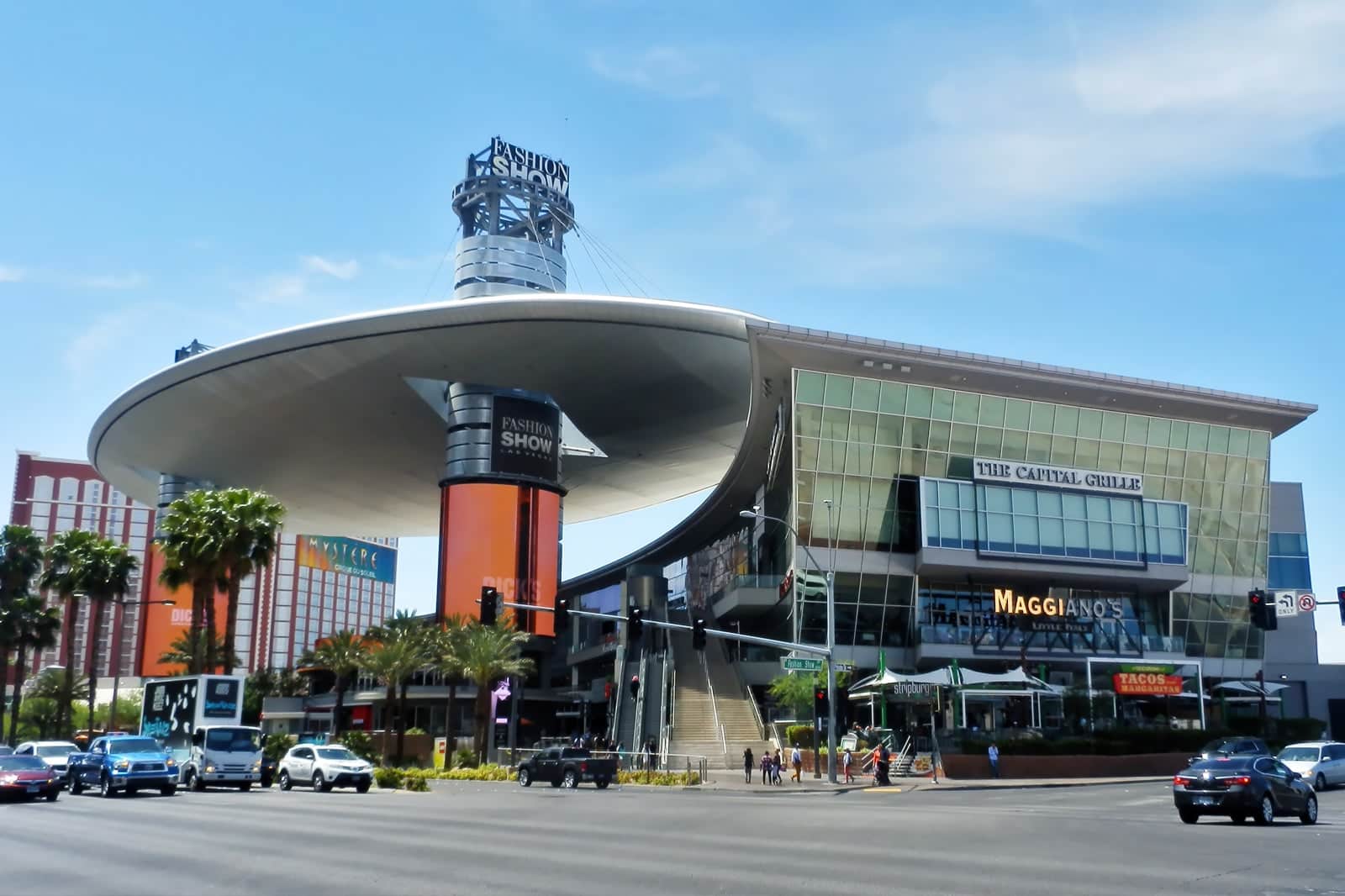 Overview of Fashion Show Mall
Las Vegas, a city renowned for its glitz and glamour, offers a shopping experience like no other. The Fashion Show Mall is a testament to this, showcasing a diverse array of high-end boutiques, popular brands, and unique dining experiences. Located on the iconic Las Vegas Strip, the mall invites visitors to indulge in a world of fashion, entertainment, and style. Read on to learn more about the Fashion Show Mall and all it has to offer.
The Fashion Show Mall is not just a shopping center – it's an architectural marvel. Spanning over 1.8 million square feet, the mall boasts a unique design, featuring a massive silver "Cloud" structure that hovers above its entrance. This remarkable piece of architecture has become a symbol of the mall, drawing visitors in from all corners of the world.
Retail Store Highlights
The Fashion Show Mall offers a shopping experience like no other. With more than 250 stores to choose from, visitors can indulge in a mix of high-end luxury brands, affordable fashion, and popular retailers. Some of the mall's most notable tenants include:
Luxury Brands: Gucci, Louis Vuitton, and Tiffany & Co. provide a taste of opulence for shoppers with a taste for the finer things in life.
Affordable Fashion: H&M, Zara, and Forever 21 cater to fashion-savvy shoppers on a budget.
Popular Retailers: Macy's, Nordstrom, and Dillard's anchor the mall, offering a wide range of products and brands to suit every shopper's needs.
Dining Delights
A trip to the Fashion Show Mall would not be complete without indulging in its diverse dining options. The mall offers a wide range of eateries, from quick bites to upscale restaurants, ensuring that shoppers can refuel in style. Some standout options include:
Maggiano's Little Italy: A popular Italian-American restaurant, serving up generous portions of classic dishes like lasagna, fettuccine alfredo, and tiramisu.
RA Sushi Bar & Restaurant: A trendy sushi spot, known for its inventive rolls, sashimi, and cocktails.
The Capital Grille: An upscale steakhouse offering mouthwatering steaks, seafood, and an extensive wine list.
Fashion Show Mall's Runway Shows
The mall lives up to its name by hosting live fashion shows on weekends, featuring the latest trends and styles from a variety of retailers. These runway shows take place on an 80-foot retractable runway, providing a unique, interactive experience for shoppers. Check the mall's website for the latest showtimes and participating retailers.
Events and Entertainment
The Fashion Show Mall is not only about shopping and dining; it also hosts a variety of special events and entertainment throughout the year. From holiday celebrations to charity events, the mall provides an engaging experience for visitors of all ages. Some annual events include:
Chinese New Year Celebration: A vibrant event featuring traditional Chinese performances, such as lion dances, martial arts demonstrations, and cultural exhibits.
Back-to-School Fashion Bash: A runway show showcasing the latest back-to-school trends, with giveaways and special promotions from participating retailers.
Black Friday Shopping Extravaganza: The mall goes all out for the biggest shopping day of the year, offering exclusive deals, promotions, and extended hours for eager shoppers.
Accessibility and Convenience
The Fashion Show Mall ensures that all visitors can enjoy a seamless shopping experience, offering a range of services and facilities, including:
Complimentary Wi-Fi: Stay connected while you shop with free Wi-Fi throughout the mall.
Valet Parking: Drop off your vehicle at one of the mall's designated valet stations for a hassle-free parking experience. 3. Wheelchair and Stroller Rentals: The mall provides wheelchair and stroller rentals to ensure that all visitors can comfortably navigate the shopping center.
Currency Exchange: International visitors can take advantage of the mall's currency exchange services to ensure a smooth shopping experience.
Electric Vehicle Charging Stations: Environmentally-conscious shoppers can charge their electric vehicles at one of the mall's charging stations.
How to Get There
The Fashion Show Mall is conveniently located on the Las Vegas Strip, making it easily accessible from various points in the city. Here are some transportation options:
By Car: The mall offers ample parking, with multiple parking garages and valet stations to choose from.
By Public Transportation: The Las Vegas Monorail has a stop at the nearby Harrah's/The LINQ station, just a short walk from the mall. Additionally, several RTC bus routes have stops near the mall.
By Rideshare: Uber and Lyft are popular options for those who prefer not to drive or use public transportation.
The Fashion Show Mall in Las Vegas is a must-visit destination for fashion enthusiasts and shoppers alike. With its diverse array of retail options, dining experiences, and entertainment events, the mall provides a unique and memorable shopping experience. Whether you're a Las Vegas local or just visiting the city, be sure to add the Fashion Show Mall to your list of must-see attractions.