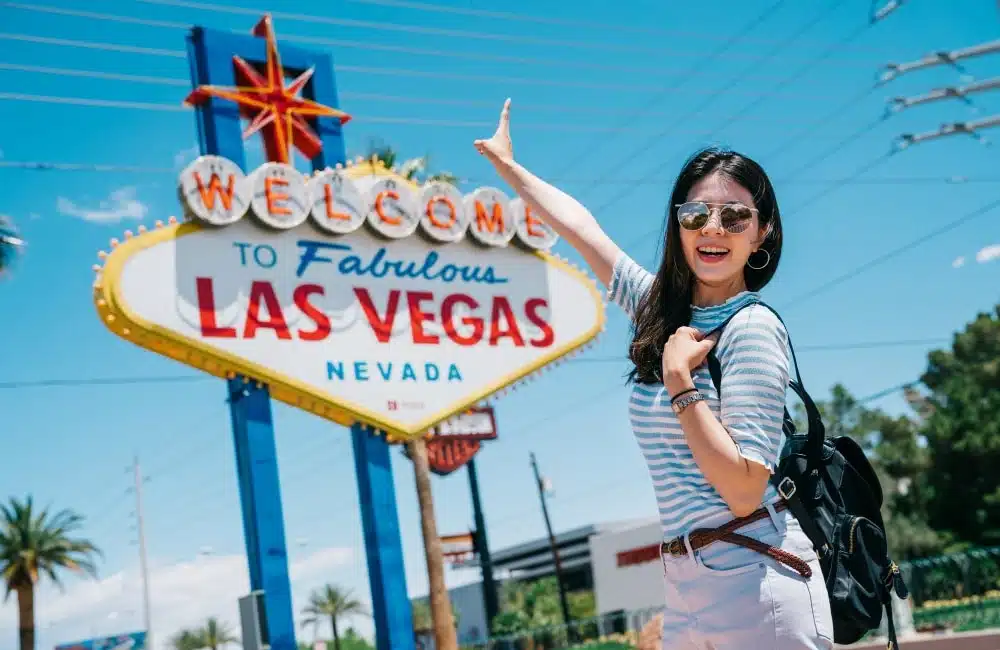 Overview of Visiting Vegas Alone
From world-class shows and gourmet dining to luxurious hotels and thrilling attractions, it's no surprise that Las Vegas attracts millions of visitors every year. And while it might be known as a popular destination for bachelor and bachelorette parties, Vegas is also a fantastic place to explore alone. This comprehensive guide will help you make the most of your solo trip to Sin City, offering tips on where to stay, what to see, ways to save money, and how to immerse yourself in the vibrant atmosphere.
Where to Stay Solo

One of the first things to consider when planning your solo trip to Las Vegas is where to stay. The Strip, the city's most famous stretch, offers a plethora of hotels and resorts catering to different budgets and tastes. Some popular options include:
Budget-friendly: The LINQ Hotel + Experience, Flamingo Las Vegas, and Excalibur Hotel & Casino are great choices for travelers on a budget. These hotels offer comfortable accommodations, convenient locations, and access to many attractions.
Mid-range: For a more upscale experience without breaking the bank, consider staying at Planet Hollywood Resort & Casino, The Mirage, or MGM Grand. These properties boast modern amenities, a wide array of dining options, and exciting entertainment options.
Luxury: If you're looking to splurge on a luxurious stay, consider The Bellagio, The Venetian, or the Wynn Las Vegas. These high-end properties offer world-class amenities, stunning architecture, and an unforgettable experience.
What to See Solo

Las Vegas is famous for its world-class shows and attractions. As a solo traveler, you have the freedom to choose which experiences suit your interests best. Here are some must-see attractions:
Iconic Las Vegas Sign: No trip to Vegas is complete without a photo at the iconic "Welcome to Fabulous Las Vegas" sign. Located just south of Mandalay Bay, it's a great spot to start your solo adventure on the strip.
Fountains of Bellagio: One of the most mesmerizing sights in Las Vegas, the Fountains of Bellagio offer breathtaking water shows set to music and lights. Make sure to catch a performance during your visit.
High Roller Observation Wheel: Take a ride on the world's tallest observation wheel and enjoy a bird's-eye view of the Las Vegas Strip. This 30-minute experience offers spectacular panoramic views of the city.
Fremont Street Experience: Step back in time and visit downtown Las Vegas, where the city's history comes alive. The Fremont Street Experience is a five-block pedestrian promenade filled with casinos, restaurants, and live entertainment.
Art and Culture: Las Vegas is home to a vibrant arts scene, with galleries and museums showcasing the works of local and international artists. The Neon Museum, the Mob Museum, the Bellagio Gallery of Fine Art, and the Las Vegas Arts District are a few must-visit cultural institutions.
Where To Eat Solo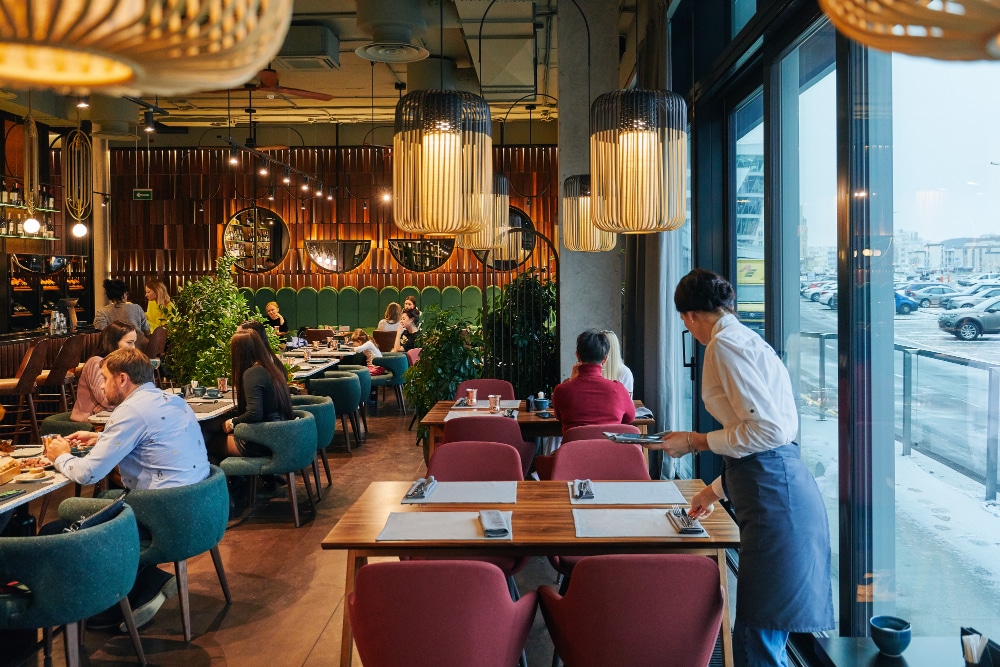 Las Vegas is a culinary paradise, offering a diverse range of cuisines and dining experiences. Solo travelers can take advantage of the many restaurants and eateries that cater to individual diners. Some top choices include:
Secret Pizza: Tucked away in The Cosmopolitan, Secret Pizza is a hidden gem serving delicious, New York-style pizza by the slice. It's the perfect spot for a quick and satisfying meal.
Tacos El Gordo: If you're craving Mexican cuisine, head to Tacos El Gordo, a popular eatery known for its mouthwatering street tacos and friendly service.
Momofuku: Located in The Cosmopolitan, Momofuku is a trendy restaurant by renowned chef David Chang. Offering a variety of Asian-inspired dishes, the restaurant has a lively atmosphere and a bar seating area perfect for solo diners.
Bouchon Bistro: For a taste of French cuisine, head to Bouchon Bistro inside The Venetian. With a menu crafted by celebrity chef Thomas Keller, this elegant eatery offers exquisite dishes and a welcoming atmosphere for solo travelers.
Gordon Ramsay Hell's Kitchen: If you're a fan of Chef Gordon Ramsay, don't miss the chance to dine at his Hell's Kitchen Restaurant, located in front of Caesars Palace. The menu features his signature dishes, and the open kitchen provides an exciting dining experience.
Entertainment Options

Las Vegas is renowned for its impressive lineup of shows, concerts, and entertainment options. As a solo traveler, you can enjoy world-class performances and explore the city's vibrant nightlife. Some popular entertainment options include:
Cirque du Soleil: A must-see for any visitor, Cirque du Soleil has multiple shows in Las Vegas, including "O" at Bellagio, "Mystère" at Treasure Island, and "KA" at MGM Grand. These mesmerizing performances combine acrobatics, dance, and music to create a truly unforgettable experience.
Comedy Shows: Las Vegas is home to some of the best comedy acts in the world. Catch a stand-up performance by top comedians at clubs like The Comedy Cellar at Rio, The Laugh Factory at Tropicana, or Brad Garrett's Comedy Club at MGM Grand.
Concerts and Residencies: Many famous musicians and performers call Las Vegas home, with exclusive residencies at various hotels and casinos. Check the city's event calendar to see if any of your favorite artists are performing during your visit.
Nightlife: The nightlife in Las Vegas is legendary, with an array of clubs, bars, and lounges to choose from. Popular spots include OMNIA at Caesars Palace, Hakkasan at MGM Grand, and XS at Encore. As a solo traveler, consider joining a club crawl to explore multiple venues in one night and meet fellow partygoers.
Adventure and Exploration

For the more adventurous solo traveler, Las Vegas offers many exciting outdoor activities and attractions. Here are some exhilarating options to consider:
Red Rock Canyon National Conservation Area: Just a short drive from the city, Red Rock Canyon offers breathtaking landscapes and outdoor activities like hiking, rock climbing, and mountain biking.
Hoover Dam: One of the most impressive engineering feats in the United States, the Hoover Dam is a must-visit for history and architecture buffs. Guided tours are available, offering insight into the dam's construction and operation.
Skydiving: If you're looking for an adrenaline rush, consider skydiving over the Las Vegas desert. Several companies offer tandem skydives, allowing you to experience the thrill of free-fall with the guidance of an experienced instructor.
Ziplining: For a unique perspective of the city, try ziplining at SlotZilla on Fremont Street or the VooDoo Zipline at the Rio Hotel and Casino. These exhilarating rides provide a bird's-eye view of the cityscape while soaring through the air.
Safety Tips for Visiting Las Vegas Solo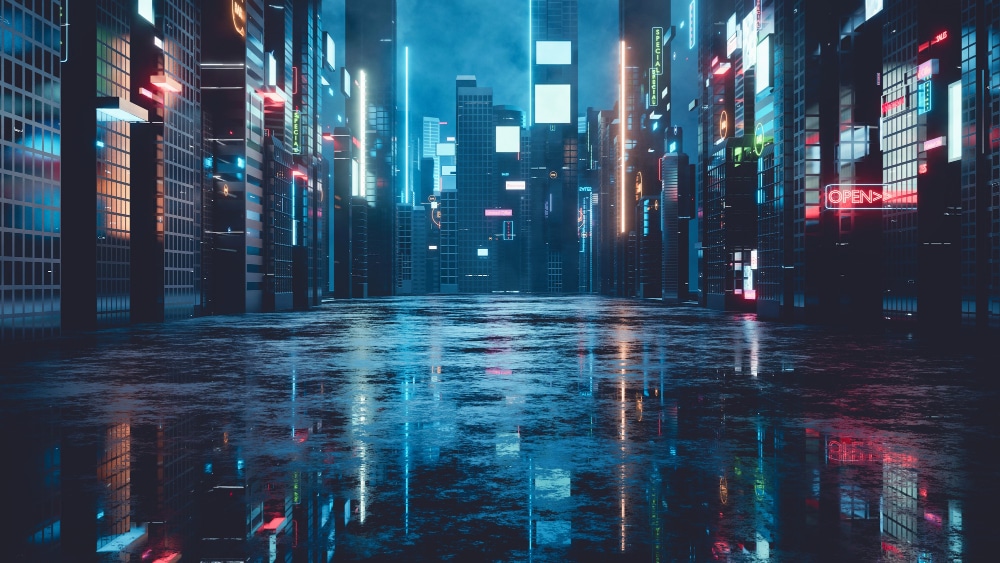 Stay in well-lit, well-traveled tourist areas, like the Strip and Fremont Street.
Be aware of everyone around you at all times.
Do not go anywhere alone with someone you've just met–no matter how nice they seem.  Stay in public places.
Consider taking cabs, the bus, or the Strip monorail (assuming it's still in operation) from one destination to the other at night.
Do not go into dark parking lots or parking garages by yourself (ask your hotel or casino security to escort you to your car).
If you feel uncomfortable going to your room by yourself, you can always ask a member of security to escort you to your room. Definitely do this if you have won a large sum of money in the casino.
Keep your valuables hidden and safe. Use a money belt or buttoned pockets or other hidden stash for your money and credit cards.
Only take what money you need for the day (including one credit card if necessary), and leave the rest in your room safe or safety deposit box at your hotel's front desk.
Don't carry a purse if you can avoid it.  Purse snatchers have nothing to snatch if you're not carrying a purse.  If you need one to hold your makeup, hairbrush, etc., keep it slung across your body and clutched in front of you at all times. Never hang your purse on the back of your chair.
The free tourist shows on the Strip tend to draw thick crowds; keep an eye on anyone invading your personal space and keep a hand on your money, just in case they're pickpockets.
Don't overindulge in alcohol when traveling alone.
Always keep an eye on your drink so no one else has the opportunity to slip something unfriendly into it.
Try not to "dress like a target". Leave the bling at home. Wear clothing you could run in if you had to.
If you're gambling at a table game, keep one eye on your chips at all times.
Don't walk away from your slot machine if you haven't yet cashed out.  Thieves are experts at quickly cashing out for you, grabbing your ticket, and running.
Do not cross the street against the light OR jaywalk.  Pedestrians have been known to get run over in Las Vegas because they do this.  Even if everyone else is doing it, don't follow their lead.  (Remember your mother's advice:  Would you jump off a cliff just because everyone else was?) There are crosswalks and overhead pedestrian walkways to help you get from one side of Las Vegas Boulevard to the other. Use them.
If someone approaches you with a sob story about how they were mugged or gambled away all their money, and they need a few bucks to get home, don't believe them.  It's a common con in Vegas.
If you do find yourself in a mugging situation, let them have your valuables.  They aren't worth your life, and you never know how dangerous that mugger could be.
Visting Vegas Solo FAQ

Q: Is it safe to visit Las Vegas solo?
A: Yes, Las Vegas is generally considered safe for solo travelers, with a large number of tourists visiting each year. However, like in any city, it's important to stay aware of your surroundings and avoid less populated areas late at night.
Q: Can I enjoy Las Vegas if I'm not into gambling?
A: Absolutely. While Las Vegas is renowned for its casinos, there are plenty of other attractions such as world-class shows, concerts, shopping, dining, and outdoor activities like hiking and biking around the nearby Red Rock Canyon or the Hoover Dam. The city also has interesting museums and beautiful botanical gardens.
Q: Is Las Vegas expensive for solo travelers?
A: The cost of a trip to Las Vegas can vary greatly depending on your choices. It is possible to find budget accommodations and meals, but high-end luxury options are also plentiful. Remember, shows, attractions, and especially gambling can add up quickly.
Q: Are there any solo traveler-friendly hotels in Las Vegas?
A: Yes, most hotels in Las Vegas are solo traveler-friendly. Depending on your budget and preferences, you can choose from a range of options, from budget hostels to luxury hotels.
Q: Is it easy to get around Las Vegas as a solo traveler?
A: Yes, getting around Las Vegas is fairly straightforward. The Las Vegas Strip is walkable, and there's also a monorail system. For places further away, rideshares like Uber and Lyft, taxis, and public buses are available.
Q: How can I meet other people in Las Vegas as a solo traveler?
A: There are many opportunities to meet people in Las Vegas. You could join a tour group for a day trip, attend a show or concert, or take a group class, like a cooking or mixology class. Many people are also open to socializing in the city's numerous bars and clubs.
Q: Is Las Vegas a good place for solo female travelers?
A: Yes, many solo female travelers visit Las Vegas each year and have a great time. As always, it's important to stay aware of your surroundings, especially at night, and take the same precautions you would in any other city.
Q: What should I pack for a solo trip to Las Vegas?
A: Packing will depend on the time of year you're visiting. Summers can be extremely hot, so lightweight clothing, sunscreen, and a hat are essential. In cooler months, bring layers. Regardless of the time of year, you'll want comfortable shoes for walking. If you plan on dining at high-end restaurants or attending shows, pack some dressier clothing as well.
Q: Can I go to nightclubs or shows in Las Vegas as a solo traveler?
A: Yes, you can absolutely go to nightclubs and shows as a solo traveler in Las Vegas. In fact, sometimes it can be easier to get a ticket to a show or a spot at a bar when you're on your own.
Q: What are the must-see attractions in Las Vegas for a solo traveler?
A: Some must-see attractions include the iconic Las Vegas Strip, the Bellagio Fountains, the High Roller observation wheel, Fremont Street Experience, and the Mob Museum. If you're up for a short trip, the Grand Canyon, Hoover Dam, and Red Rock Canyon are also worth visiting.
Overall, Las Vegas is a fantastic destination for solo travelers, offering endless opportunities for entertainment, dining, and adventure. With this guide in hand, you'll be well-prepared to make the most of your solo trip to Sin City. So pack your bags, and get ready to explore the vibrant atmosphere and unique experiences that Las Vegas has to offer.